A Unique Opportunity
We at Twire put great value towards personal characteristics, analytical abilities, driven and result-oriented people. We value people who can collaborate, have the flexibility to handle the unpredictable and be solution-oriented. We are a flat organization where we expect our employees to be able to be ambitious but also work under own responsibility.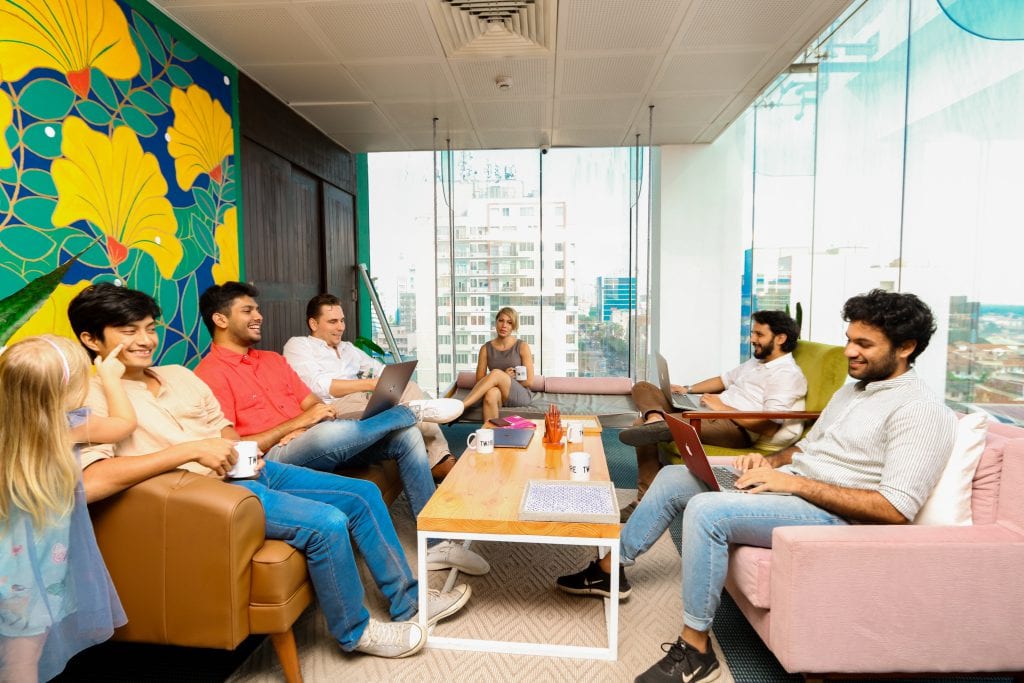 Workplace & Culture
Welcome to Twire! The IT company in the heart of Colombo who believes that Work and Fun can be combined! We recently moved into our brand new office space that we equipped with smart technology and a premium interior.
Why work with Twire?
Twire is a fast-growing Colombo based company that is dedicated to making a change through innovative IT solutions. If you want to be a part of a fast-moving team of highly talented people then Twire is the place for you. Working at Twire allows you to develop by constantly getting exposed to cutting edge technology in an environment that allows you to grow.
Current job openings